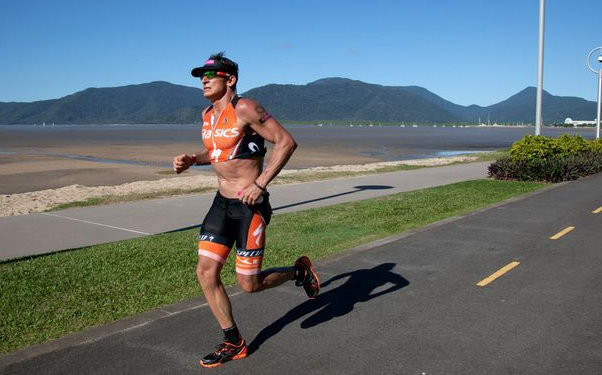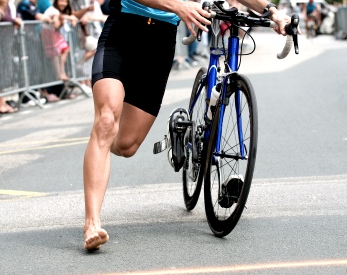 The more pounding you do on your body, the more kilometers you rack up on your legs and arms, the more repetitive movements you make, the more you need to incorporate yoga into your regime.
With all the hard training for the Ironman Challenge, it is super easy to create imbalances, which will negatively affect your times. And of course you want to avoid long-term injuries!
Hi, James Bryan here the Program Director from the Yoga School at the Piccones Village on Pease St.
I used to run Marathons and found there were many similarities when I eventually moved across to a full-time yoga practice. I loved the inward focus of long distance running. I listened to the beating of my heart and used it as a meditation to eat up the miles. I loved being fit and having big lungs. My resting heart rate was 43 beats per minute and it was strong – rocked me back and forth when lying in bed.
But, after some long runs I had blood in my urine and it struck me that these hard sessions were not necessarily good for my health!
At the gym our coach had us doing 20 minutes of stretching after runs. I thought this was hugely excessive, but it made me feel great.
One day there was an ex English soldier in his 70s doing some interesting movements and I asked him what was it was. He explained that he had been posted to India and learned yoga. He looked fantastic, had lots of energy and was particularly calm and centered, so I decided to check this yoga thing out.
To make a long story short, yoga was indeed worthwhile and I have now been doing it for 34 years!
With my experience I can tell you that the inherently balancing aspects of yoga are highly beneficial. This balance spills across into all aspects of your self – body, emotions, breath and mind.
Yoga will bring balance into your running, swimming and bike riding and most likely stop you from over-training and injuring yourself. To gain a lot you don't need to do much – just a couple of classes per week and then incorporate what you learn into your regime. Yoga is also a fabulous tool to help your body recover from the grueling impact that an Ironman Challenge can bring.
Experience the benefits of yoga for yourself. Use Promotion Code IRON online or in house to receive your first class for free. Offer only available to new students, valid during April, May and June 2015.